Easy Strawberry Matcha Latte
The strawberries goes perfectly with the full-bodied and herbaceous flavor of matcha tea. This strawberry matcha latte is a sweet and refreshing summer drink, and aesthetically pleasing with its green and pink layers.
YIELD & TIMING
Servings: 1-2 servings
Prep Time: 10 minutes
Rest Time: 10 minutes

EQUIPMENT
Blender
Marcha whisk or electric milk frother
INGREDIENTS:
For the strawberry milk:
150 g (5 oz) strawberries, washed and hulled
3 tablespoons sugar or your favorite sweetener
150 ml (2/3 cup) almond milk or any other type of milk of your choice
Ice cubes
For the matcha tea:
1 teaspoon organic ceremonial grade matcha green tea powder
1 teaspoon honey or your favorite sweetener
100 ml (1/3 cup + 1 tablespoon) water, lukewarm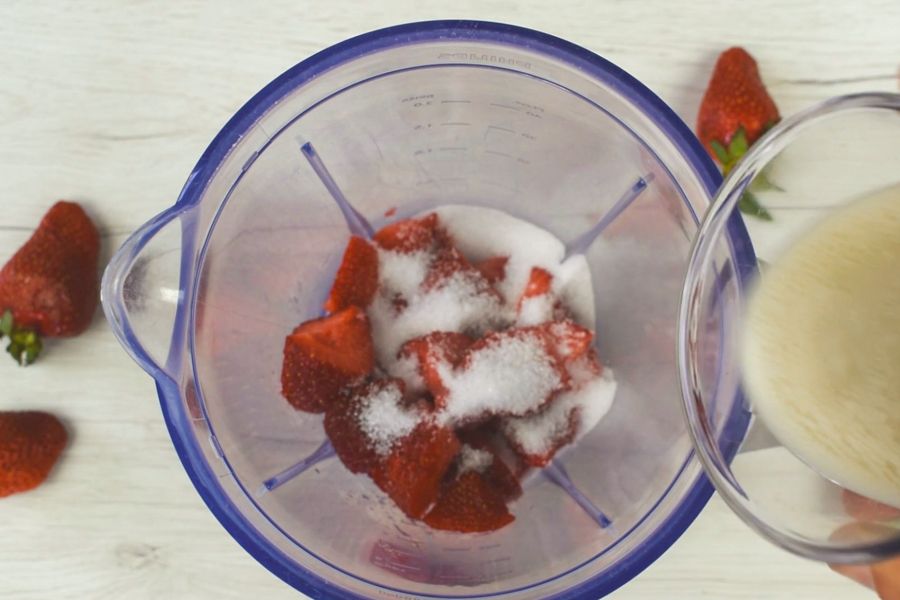 Add strawberries, sugar and milk into a blender and blend until there are no more strawberry chunks. Pour the mixture into a container, cover and let sit at room temperature for at least 10 minutes or up to 1 hour.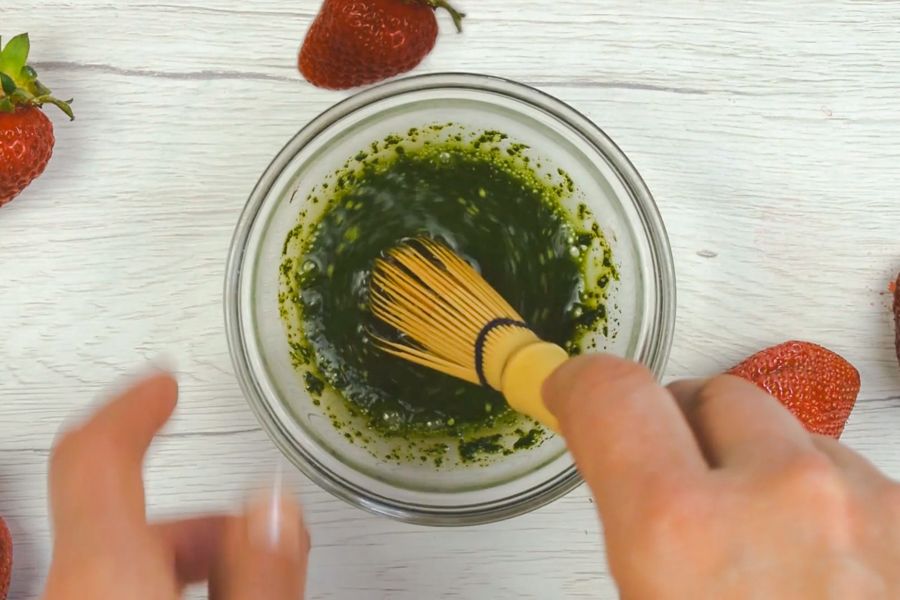 In a small bowl, add the matcha tea, honey and water. Using a matcha whisk or an electric milk frother, whisk the matcha tea for 1-2 minutes, or until the tea is frothy and well combined with no lumps.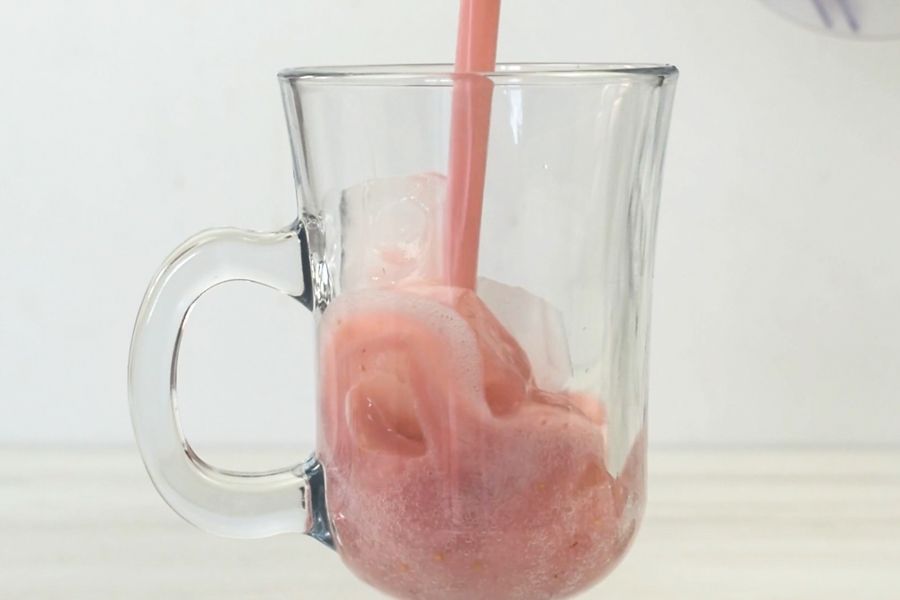 Half-fill a large glass or 2 medium glasses with ice cubes.
Pour the strawberry milk through a fine mesh colander to cover the ice.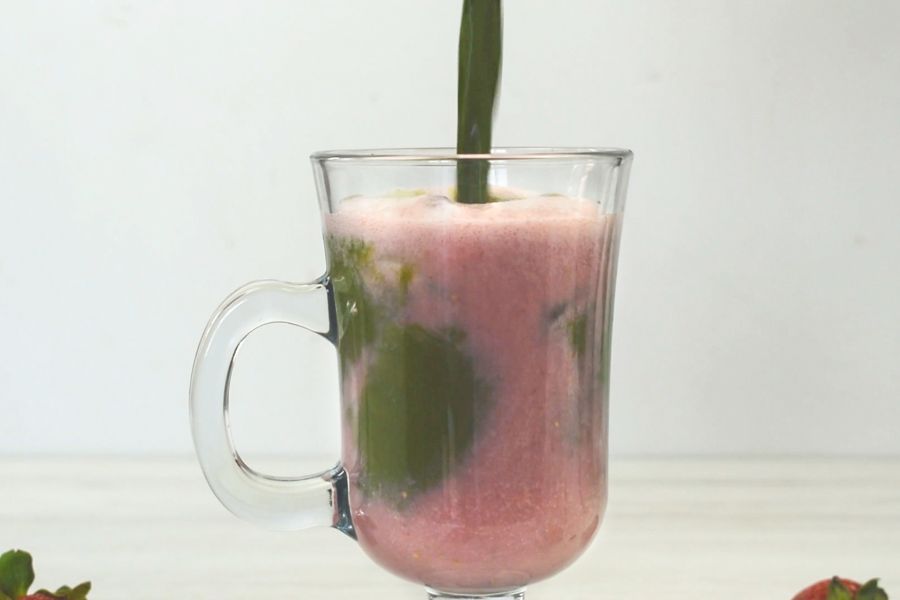 Pour the matcha tea over it.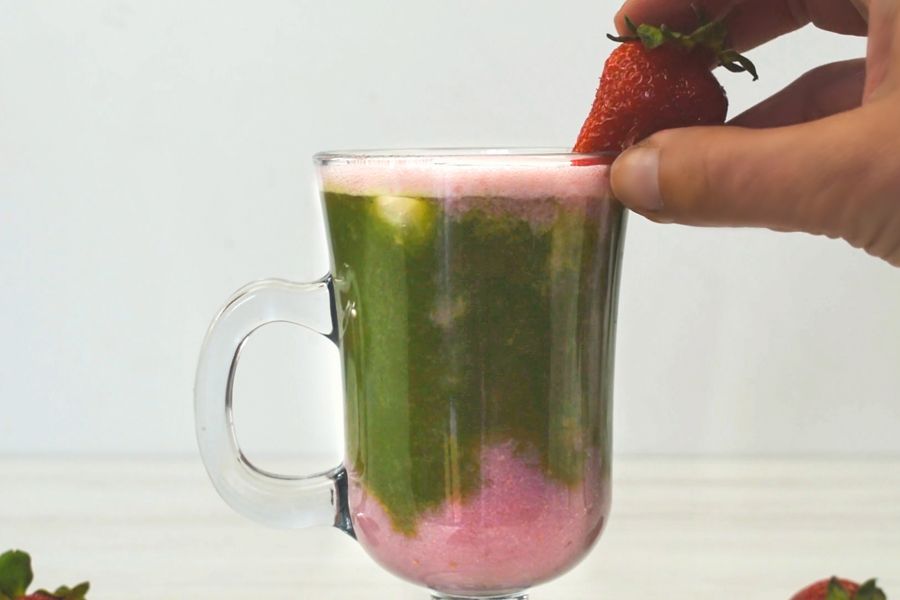 Garnish with fresh strawberries and / or fresh mint leaves, if desired.
Created with